Now offering meetings through video conferencing
We can help you live more fully in the present.
Offering psychotherapy counseling in Lake Oswego.
For all the advantages our society offers in making our lives easier and more comfortable, our lives have become increasingly complex. As a result, our emotional support systems have become disjointed and fractured, and too often we find ourselves feeling overwhelmed and alone. These feelings can manifest as a variety of symptoms, including difficulty sleeping, low energy, poor concentration, irritability, anxiety and panic.
During times like these we often seek the support of friends and family. In most instances these support systems are all we need to help us regain our composure, our confidence and the ability to resume life's journey.
Therapist Dr. Blakeslee understands that at times family and friends alone aren't enough, and can even be a hindrance to allowing vulnerability in emotional discovery. As a clinical psychologist, Dr. Blakeslee provides the kind of counseling and psychotherapy that can offer a lasting solution in these times of need.
Fortunately, there is hope…
The counseling services provided by Lake Oswego psychologist Dr. Blakeslee offer an effective solution for the resolution of most psychological problems. By visiting our Lake Oswego counseling office, you'll receive the guidance needed to learn how to decrease self-defeating behaviors, improve relationships and live more fully in the present.
Impulse Control Disorders
Personality Disorders
Addiction
Anxiety or Fears
Adolescent Issues
Depression
Relationship Issues
Divorce
Loss or Grief
Parenting
Spirituality
Substance Abuse
Trauma and PTSD
The length of psychotherapy treatment depends on a variety of factors. When the symptoms are closely related to environmental stressors that are easily modified, treatment can be short in duration.
When left untreated, emotional illnesses can spiral out of control, and are complicated by such factors as childhood abuse, dysfunctional relationships, alcohol or substance abuse and psychiatric hospitalization. Occasionally people try to escape their intense distress by engaging in secretive, self-defeating and shame-creating behaviors. When these secrets are discovered, their suffering becomes compounded by the realization that loved ones have been hurt, confused and disappointed.
Psychotherapy is a working relationship between therapist and client. The goal is to resolve the symptoms and work on the underlying issues. Therapy involves identifying behaviors, events and circumstances related to emotional suffering.
The client soon learns the relationship between these factors and their pain. They are then able to alter these factors to reduce their pain, while increasing factors which enhance their sense of well-being.
Most insurance plans provide for treatment of psychological disorders. Often, these require a member to make a copayment to a therapist at the time of the appointment. Several payment options are available and can be discussed with the office manager when scheduling your appointments. For more information, please call the business office at 503-699-8389.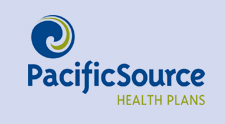 Contact Us / Our Location
David E. Blakeslee, Psy.D., P.C.
415 N. State Street #136
Lake Oswego, OR 97034
Phone: (503) 699-8389
Billing Questions: [email protected]