Dr. Blakeslee obtained his post-graduate degree in Marriage, Family and Child Counseling (1982) and his Doctorate in Clinical Psychology from Rosemead Graduate School of Psychology, Biola University (1987). He has been serving his clients for over 30 years and was licensed as a psychologist in Oregon in 1990. Dr. Blakeslee assists clients in recovering from traumatic abuse, dysfunctional relationships, depression, anxiety and alcohol dependence.
Dr. Blakeslee's diverse experience enables him to intervene effectively with a broad population of clients and a wide range of psychological symptoms. Unlike many psychologists, Dr. Blakeslee's advanced training in Marriage and Family Therapy makes him especially helpful to couples and their families. Dr. Blakeslee is committed to helping clients recover and grow in the context of their deeply held values and beliefs.
Education and License
School: Rosemead Graduate School of Psychology
Year Graduated: 1987
License No. and State: 905 Oregon
School
Pepperdine University, Graduate School of Education and Psychology
Year Graduated: 1982
Degree: M.A. in General Psychology: Marriage, Family and Child Counseling
General Information
Years in Practice: 20+ Years
Avg Cost (per session): $165 – $200
Sliding Scale: No
Accepts Credit Cards: Yes
Accepted Insurance Plans:
Moda, Regence/Blue Cross, PacificSource, and others.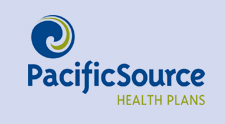 Contact Us / Our Location
David E. Blakeslee, Psy.D., P.C.
415 N. State Street #136
Lake Oswego, OR 97034
Phone: (503) 699-8389
Billing Questions: [email protected]